NLQ-2: The urban land question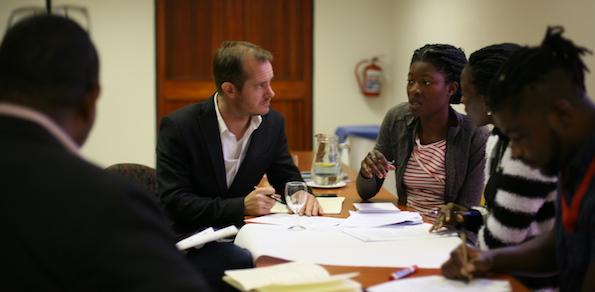 SESSION 2
The urban land question
Presenter: Phillip Lühl (NUST)
Thursday, August 2nd, 2018; 9h00-12h30
Based on recent socio-spatial research undertaken by NUST, the event will raise key points on urban development in Namibia in order to outline the state of current on-going programmes, gaps in the research, and openings for policy intervention. The first part of the event is envisioned as an interactive session where participants will be able to join small discussion groups on a set of topics, including institutional and legal frameworks for tenure security, sustainable livelihoods, spatial planning and development processes, transport and infrastructure, cultural aspects, development and environmental sustainability, land and housing delivery systems, formal and informal property markets, food security, among others. The second half will engage more specifically with policy recommendations on Urban Land Reform in Namibia.
The notes of this session were released on The Namibia, Friday, August 10th, 2018. You can read a version of it with references here. 
See the programme of the event here.
See photos of the event here.
Read more about The New Land Question programme here.