Urban Technology & Collaboration in Informal Settlements: Enhancing Livelihoods and Empowering Communities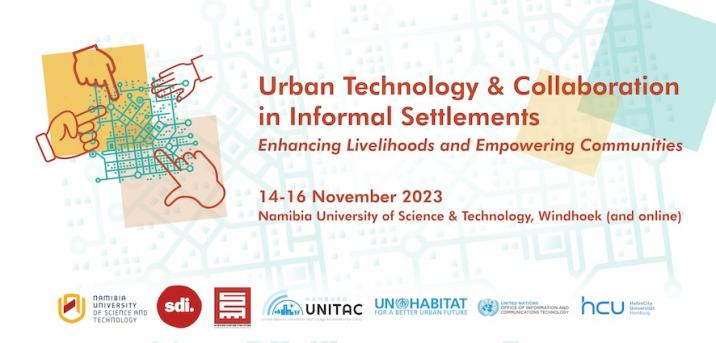 14-16 November 2023, at NUST
Informal settlements are today the places in which most people living in urban areas find themselves in the African continent. Differently from the way in which this happened in other geographies, like Latin American and Southeast Asia, this takes place at a time where digital tools are widespread and becoming increasingly available for the urban poor. The intersection of urban technology and interventions in informal settlements is therefore a crucial area of interest both for urban development actors.
The 3 day-long symposium – organized as part of the project 'Just transitions in vulnerable places - Digital solutions for more climate resilient informal areas in Namibia' – aims to explore the potential of urban technologies and collaborative approaches in informal settlements in African cities. During the event participants will discuss and share their experience with innovative strategies and digital tools that could foster sustainable development and enhance the livelihoods of vulnerable communities. By involving researchers, urban practitioners and community members, the symposium aims to represent diverse perspectives and combine an academic and practical focus. Lastly, the event will enable transdisciplinary academic exchange and provide a platform for early-career researchers from different disciplines (computing, geoinformatics, planning and built environment etc.) to jointly explore the themes proposed.
CLICK HERE TO REGISTER TO PARTICIPATE IN THE ONLINE SESSIONS
PROGRAMME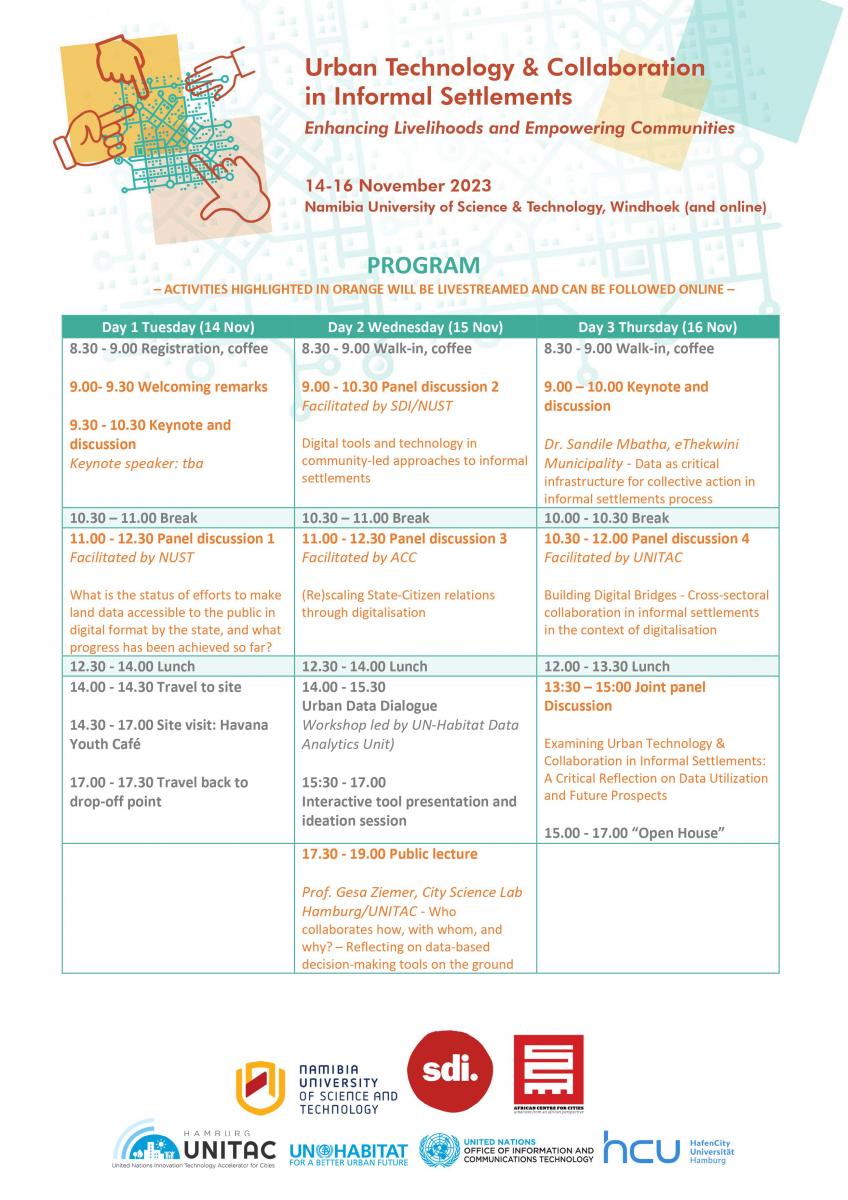 KEYNOTES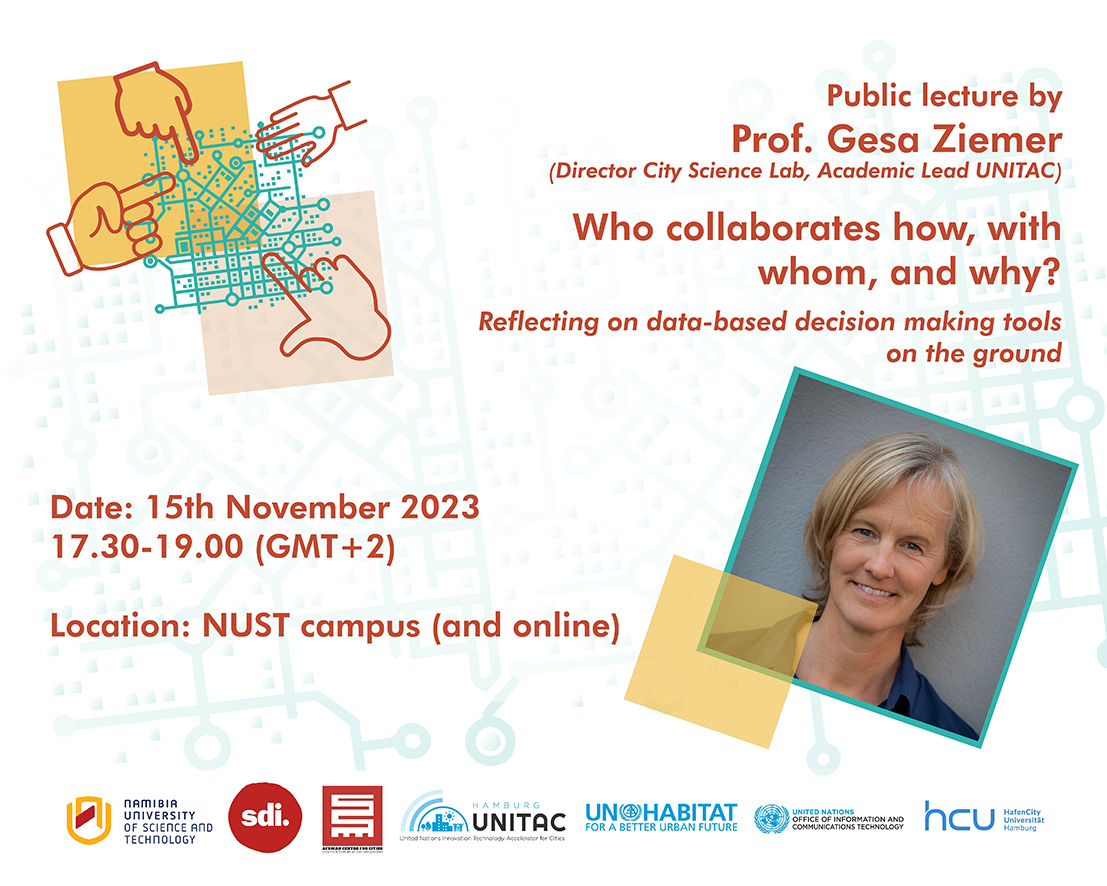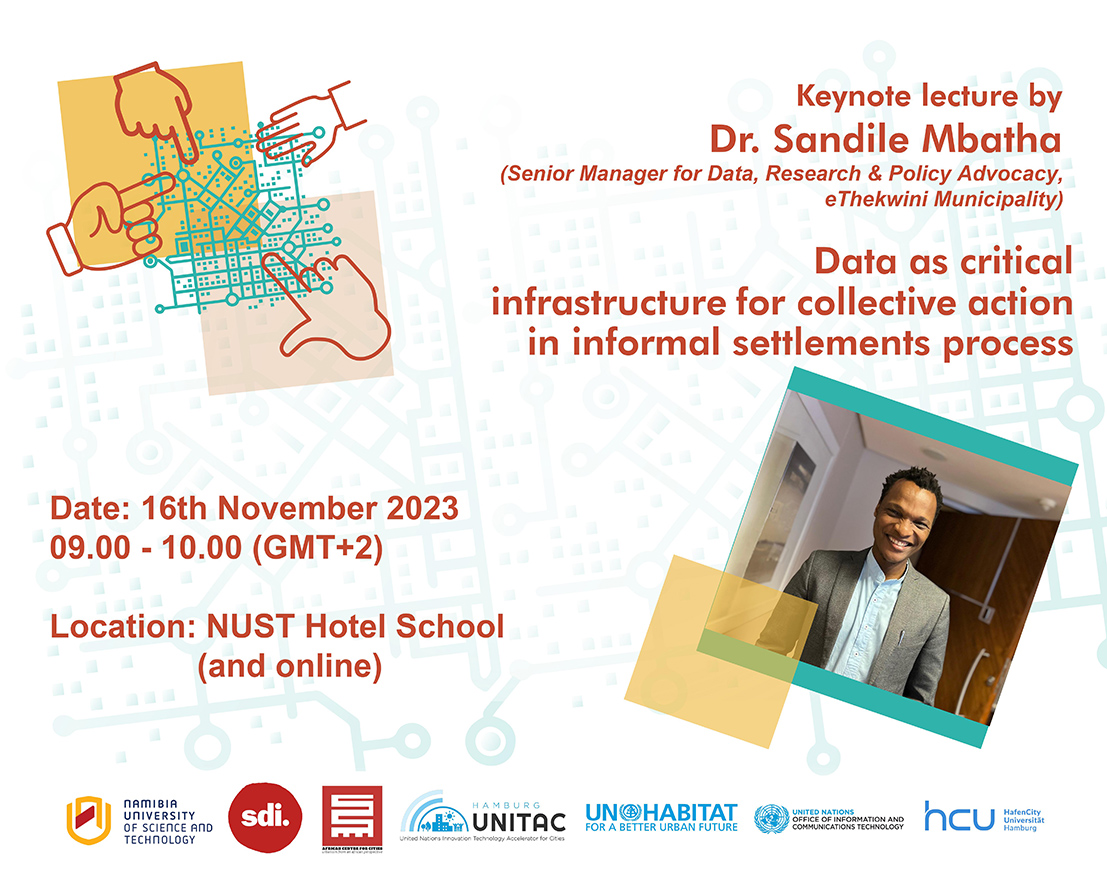 For more information, contact Dora Hegyi: dorahegyi1@un.org
PARTNERS
About UNITAC Hamburg:
The United Nations Innovation Technology Accelerator for Cities (UNITAC Hamburg), is a partnership between the United Nations Human Settlements Programme (UN-Habitat), the United Nations Office for Information and Communication Technology (OICT), and HafenCity University, a German technical university with a focus on the built environment.
https://unitac.un.org/ 
About ILLH/NUST:
The Institute for Land, Livelihoods and Housing (ILLH) is a centre at the Namibia University of Science and Technology (NUST) coordinating and promoting transdisciplinary research, outreach and education in the fields of 'land, livelihoods and housing'.
https://illh.nust.na/ 
About SDI:
SDI is a global network of slum dwellers with national affiliates in over 18 countries across Africa, Asia and Latin America.
https://sdinet.org/ 
The affiliates of SDI in Namibia are long-time partners the Shack Dwellers Federation of Namibia and the Namibia Housing Action Group. 
https://www.shackdwellersnamibia.com/
About ACC:
the African Centre for Cities is an interdisciplinary hub at the University of Cape Town with a mandate to conduct meaningful research on how to understand, recast and address pressing urban crises. ACC nurtures the co-production of knowledge between academia and other social sectors.
https://www.africancentreforcities.net/