Dialogues on architecture, urbanism and housing: Current situation in Southern Africa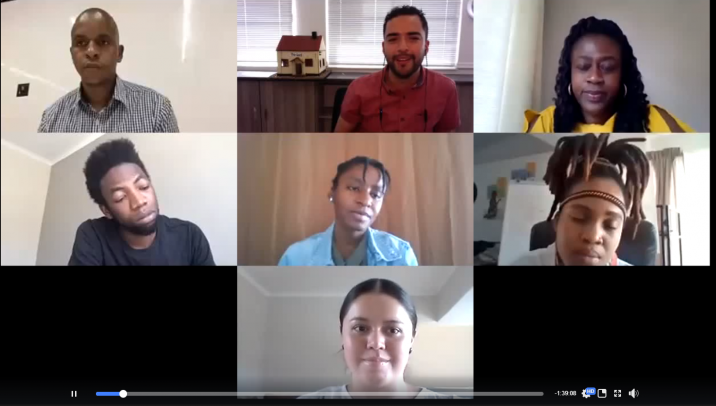 September 30th, 2020; online: https://www.facebook.com/watch/?v=672207157010347
This dialogue focused on the housing situation in Namibia and South Africa from the point of view of young professionals in the built environment. It explored the opportunities for interventions and the modalities that are available for young professionals to perform in this field. The session concludes with collective reflections and the ways in which contemporary crises – such as COVID-19 – impact the outlook on housing and spatial practice in Southern Africa.
Participants: Natache Sylvia Iilonga (Namibia), Elao Martin (Namibia), Adwoa Agyei (South Africa), Senzo Mamba (South Africa), and Nomalanga Mahlangu (South Africa).
The session was moderated by Dr. Guillermo Delgado, Coordinator of the Integrated Land Management Institute, at the Namibia University of Science and Technology.
The event was organized by the Mexican Embassy in South Africa as part of their "Cultural Diplomacy" programme, with support from the University of Johannesburg and the Namibia University of Science and Technology. This is an activity contributing to the Red Global MX Subsaharan Africa Chapter's objectives.