A dispatch from the "Namibian Journal for Social Justice" project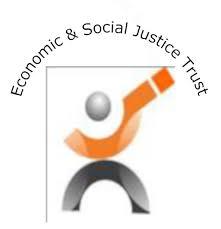 This article is a dispatch from the "Namibian Journal for Social Justice" project led by Herbert Jauch and collaborators from colleagues from the Economic and Social Justice Trust. Read more about the project HERE.
Seed Funding for the Namibian Journal for Social Justice
The Economic and Social Justice Trust (ESJT) received seed funding from the Integrated Land Management Institute (ILMI) at the Namibia University of Science and Technology (NUST) for its inaugural edition which will predominantly focus on the issue of housing.
Namibia's  postcolonial towns and cities have become sites for social justice struggles. While the urban geography of Namibia has transformed since Independence, it has not significantly departed from its apartheid roots. Due to repressive influx control laws, colonial South West Africa  hardly had "informal settlements" or people living in shacks. Today the majority of black Namibian urban dwellers live in sub-standard informal housing. Our post-colonial towns and cities have under-invested in social and low-income housing due to neoliberal housing policies that left most housing provision to free market forces that excludes the poor. At the same time we have seen a considerable concentration of home ownership in the hands of wealthy elites who benefit from this kind of urban development.
Apartheid social engineering and influx control regulations denied black Namibian full access to urban spaces and public goods. The removal of repressive restrictions on the freedom of movement has seen an expansion in urbanisation. Housing provision has not kept abreast with this expansion. We are now presented with huge housing backlogs. In towns and cities social justice battles are fought every day. Disgruntled tenants confronting exploitative landlords who charge high rents for sub-standard housing; non-performing local government offices that are stormed by citizens in "informal settlements" claiming their right to the city; so-called "informal traders" demanding trading spaces in areas they have historically been excluded from in the apartheid city.
More and more citizens are calling for a deepening of democracy to include previously marginalised aspects of citizenship. Vibrant urban struggles have emerged over access to land and housing. Feminists have taken over the streets to demand their right to  decide over their bodies. The youth have called for the decolonisation of our society and for the removal of monuments that honour colonial murderers. Unemployed graduates in graduation gowns are on street corners waiting for casual employment. This all points to a need to rethink our urban development trajectory so that we can develop democratic and inclusive towns and cities. We see urban planning as more than just a technical exercise. It is social, political and cultural implications are often ignored.
The journal aims to cover the following key issues:
·      
History of urbanisation and housing in Namibia, with the history of Windhoek serving as an example. 
·      
Critique of the adequate housing provision in Namibia
·      
The economics of adequate housing 
·      
Housing as a human right and a constitution right
·      
Ecologically sustainable adequate housing
·      
Spatial justice and decolonisation
·      
Access to services on the outskirts of cities
·      
The contribution of building societies to housing in Namibia.
·      
International best practices on housing delivery.
The articles will be peer reviewed by subject experts to ensure that they are of high quality. In addition, the Journal will accommodate other, shorter contributions such as a case study of housing in Kasane, Botswana, housing cooperatives in Uruguay, youth and women's struggle for access to urban land and housing.  Photo essays on affordable housing as well as on the campaign against gender-based violence will also be accommodated in the journal.
The Namibian Journal for Social Justice will be published in the form of hard copies as well as in electronic format which will be uploaded on the Journal's website which will be developed as an integral part of the project. It is anticipated to be completed in February/March 2021.
contact: vivaworkers@gmail.com
This project is an ILMI Seed Grant 2020 Awardee. For more infomation about the projectes, see: http://ilmi.nust.na/seed-grants-2020-awardees