Campus Transformation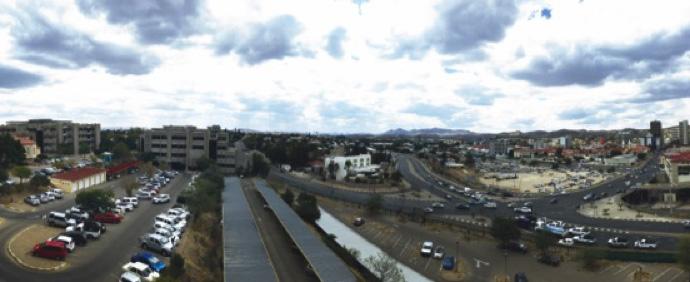 The project's aim is to asses and re-imaginie the development of the Namibia University of Science and Technology (NUST) campus in Windhoek.
This is collaborative project incorporating research, public outreach, and development of proposals to assess the role that the NUST campus plays in the development of the City and the Windhoek West neighbourhood, as well as to re-imagine a future development in which the university becomes an active agent of progressive and equitable urban transformation.
The project partners are:
Department of Architecture and Spatial Planning (DASP)
Department of Land and Property Sciences (DLPS)
Integrated Land Management Institute (ILMI)
Namibia Architecture Students' Association (NASA)
You can find the concept note here.
Visit also the project's facebook page to be kept updated on the project's events.